Meeting & Training Room
Hire in Coleraine
---
Due to the success of the first phase of the business centre our available capacity has been fully utilised with office demand.
However we are expanding in the summer of 2020 with an extra 5000 sq feet and will once again offer meeting and training room facilities.
First impressions count and whether you're meeting clients, pitching ideas or delivering training your choice of location will speak volumes about the kind of company you are. At Beresford Business Centre, we will once again offer high-quality meeting and training facilities that will perfectly project your professionalism.
Located inside a stunning grade II listed building that is full of character and charm, our stylish, professional open plan spaces, meeting and training rooms will provide an inspiring backdrop for your business or event. Our photographs speak volumes about the quality of venue on offer.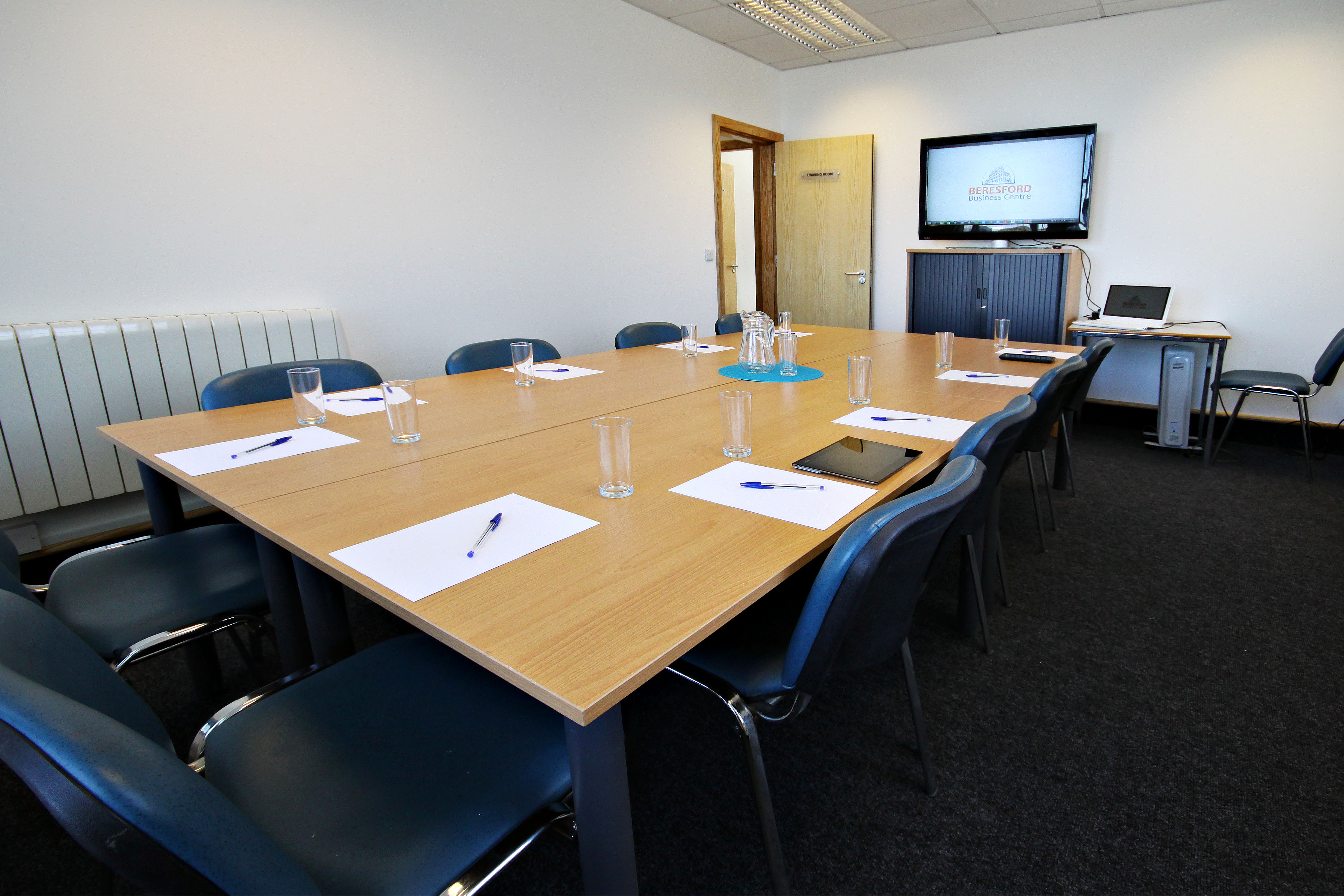 ---
Training Rooms coming 2020
With our flexible rooms you can pick from several seating arrangements, to suit your learning styles – from team-building exercises to staff training, networking to presentations. All of our packages will be cost-effective – book space for as little as an hour.
Highlights
Free WiFi
Data Projector & Screens
Mains plumbed Tea/Coffee Station
Meeting Rooms for 2020
Beresford Business Centre's Meeting Rooms give you productive space whenever you need it. Whether you're catching up with colleagues, meeting with customers, interviewing staff or giving a presentation we have flexible meeting spaces to suit your individual requirements. You will be able to rent a meeting room from as little as £5 per hour.
Highlights
Free Wifi
Tea/Coffee Station
PAYG Scanner/Printer
---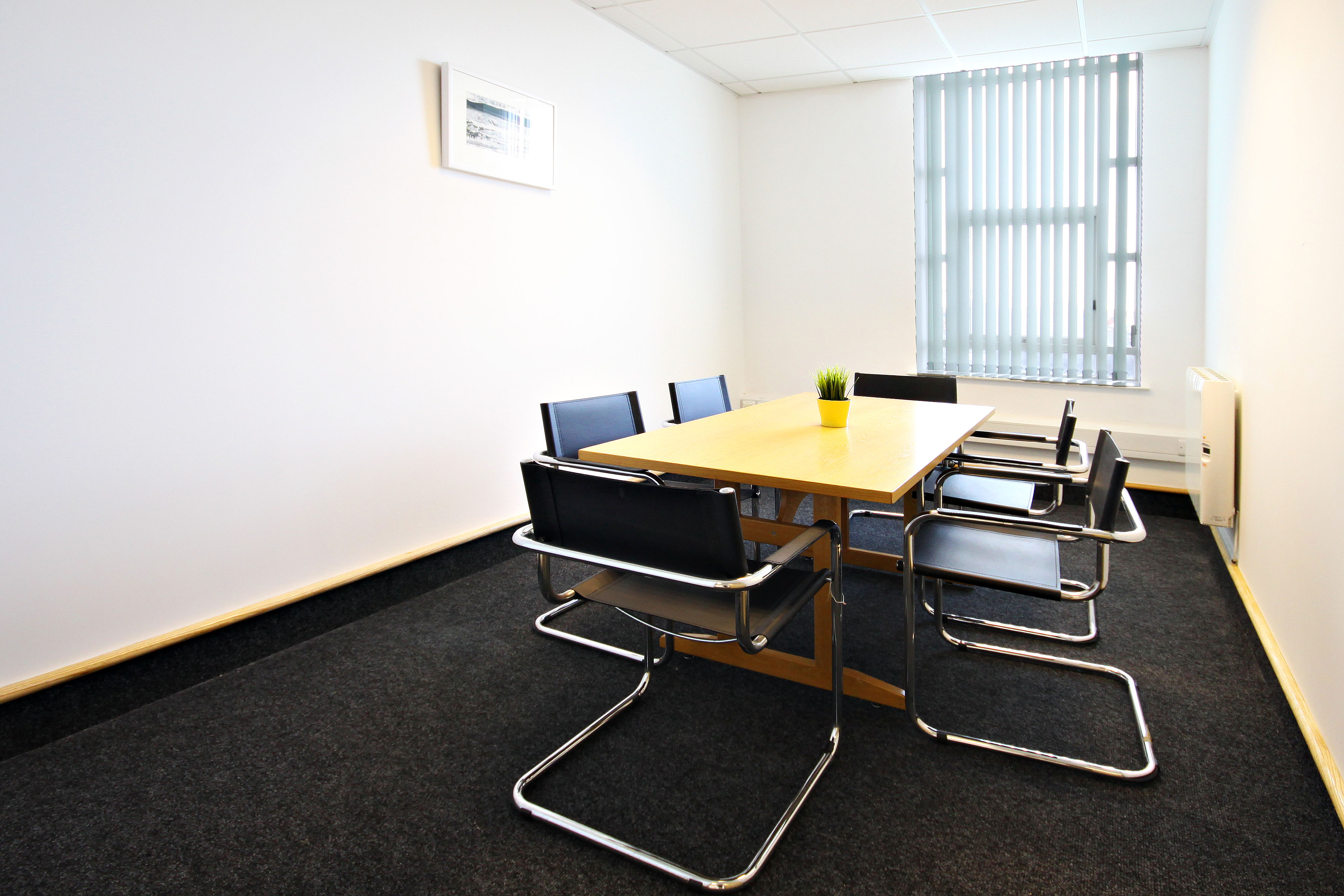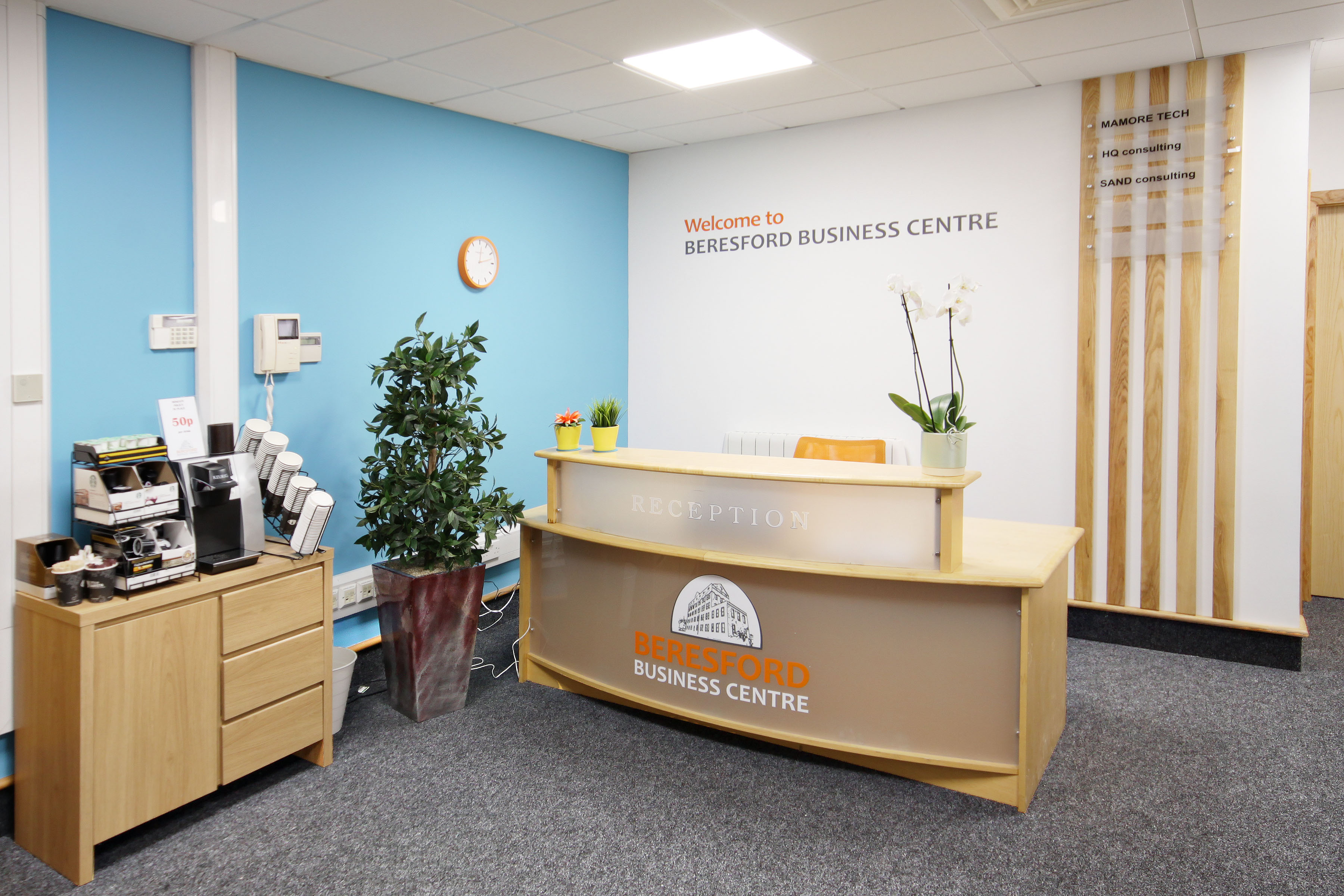 ---
Highlights
When you arrange to hire a training or meeting room at Beresford Business Centre, we do all the hard work so that you can focus on the main event. Wi-Fi internet access, a range of audio visual presentation equipment, flip charts and drinking water, are all included in the price. We also offer access to our tea/coffee station, printing and scanning facilities.
Highlights
Reception with Tea/Coffee Station
Printing & Scanning Facilities
Free Wifi for you & your guests
Host your event at Beresford Business Centre from £30 per day. Call now to book on 028 7035 2288